Brickguards for Scaffolding
The only single unit plastic brickguard available to the UK construction and scaffolding industry built for protection when working at height.
Unique and innovative design
Brickguards are used together with construction work scaffolding to provide a durable mesh barrier along the scaffold handrail and toe board. They are a flexible and cost-effective way of preventing tools and debris from falling off the scaffold minimising the risk of damage to property and harm to persons below.
G&M Safe Deck are suppliers of the UK's only available single unit plastic brickguard. Its unique features include:
No separate parts to attach, adjust or loose
Quick and easy to install on to the guardrail
Unique hanging hook system
Anti-tangle guaranteed
Conforms to British standards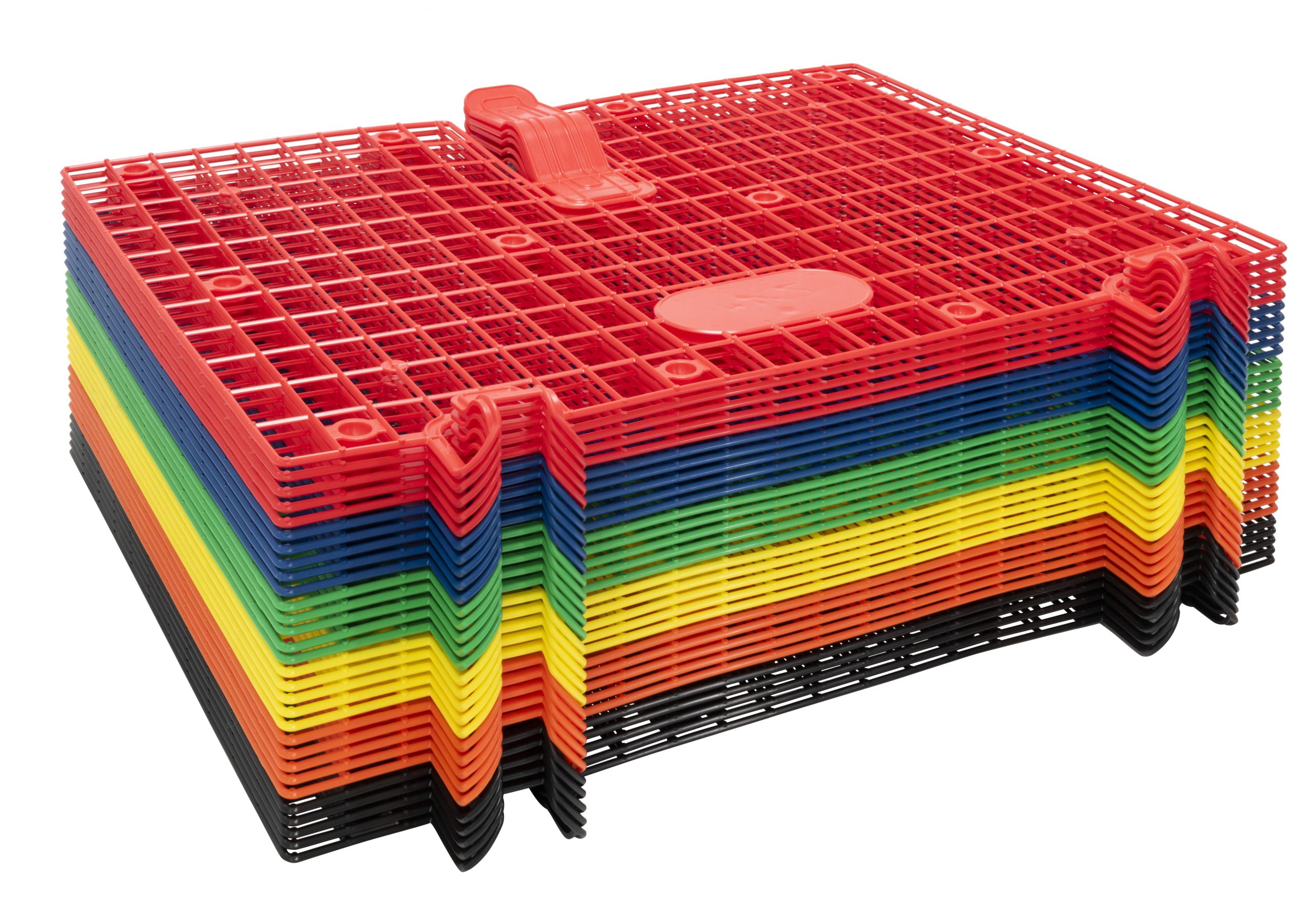 Ease of storage and transportation
You can now buy a traditional style plastic brickguard that is easy to stack vertically and separate without the inconvenience of tangling. This makes our brickguards user-friendly for installers and great for storage and transportation.
Robust, durable and secure
Our brickguards provide extra stability in harsh conditions. A built-in toe board clip helps to prevent movement of the brickguard, even in high winds. It is manufactured using high grade impact modified polypropylene for added durability and flexibility when in situ.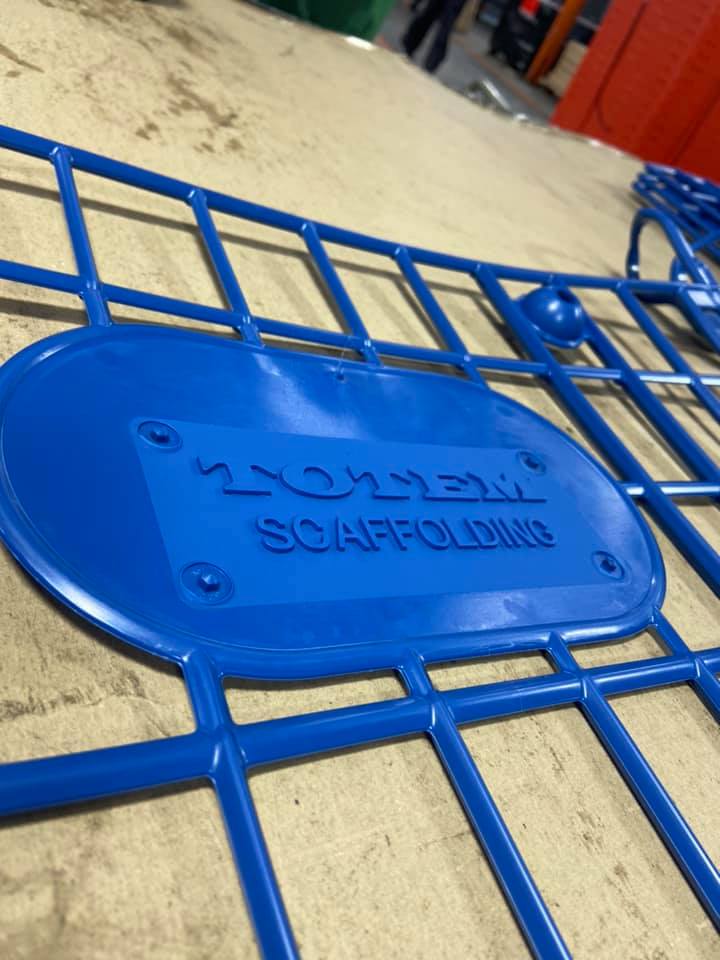 Customise your brickguards
In addition to the standard industry colours – black, blue, red, orange, yellow and green – we can also manufacture brickguards to match your company brand colour using RAL colour matching technology.
The mesh section boasts a flat profile across the brickguard providing an excellent space for having your company logo moulded into or printed onto either side. Not only is this a great opportunity to advertise your company whilst on site but is an added security against theft.
Environmentally friendly scaffold brickguards
Manufactured in the UK, you can trust that our brickguard products are made with careful consideration for the environment.
They are manufactired using recycled polypropylene from trusted suppliers who have formulated the correct blend of polymer and modifiers to produce materials that endure in the construction and scaffolding environment.
Our brickguards are fully recyclable at the end of their useful life.