Compatible with G&M Safe Deck system
Designed to accept 26 or 56 panels
Fast, reliable nationwide delivery
Available for hire, purchase or add-on to G&M Safe Deck system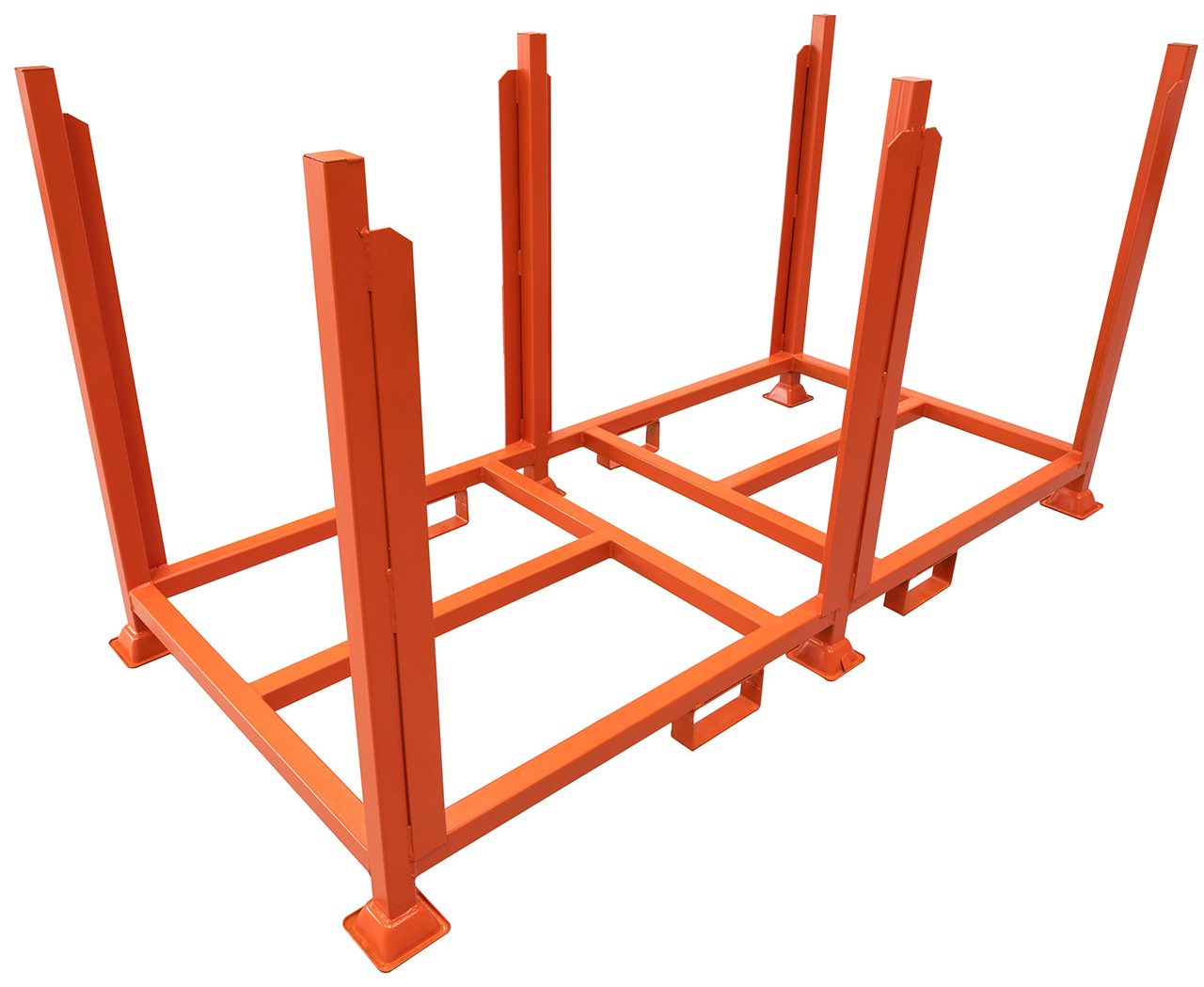 Simplifying the storage and transportation of decking panels
The storage and transportation of decking panels has long been a industry-wide issue. This has arisen due to the increased need to palletise and secure the equipment for safe lifting and transportation. Plant machinery such as forklift trucks, both standard and telescopic, cannot move unsecured loads. As a result, site loads spend unnecessary time loading pallets, banding or strapping the loads to ensure that they remain stable. Our decking panel stillages have been designed to make storage and transportation of these materials safer but also more time and cost-effective.
Designed to accept 26 or 56 decking panels
We have two stillage options available to either hire, purchase or as an add-on to the G&M Safe Deck system.  
The first option is designed to accept 26 decking panels stored in two stacks of 13 panels side by side. This means that your operatives don't need to stack the panels 26 high on a panel as they may do currently.  
Alternatively, our other stillage is designed to accept 56 built legs that can also be stacked.