Freestanding Crash Deck – Safe Deck Excellence
Using just one component, quickly and easily transform the G&M Safe Deck system into a freestanding platform
Compatible with G&M Safe Deck system
Rigorously tested for loads up to 2kN
Fast, reliable nationwide delivery
Versatile system allows installation in almost any area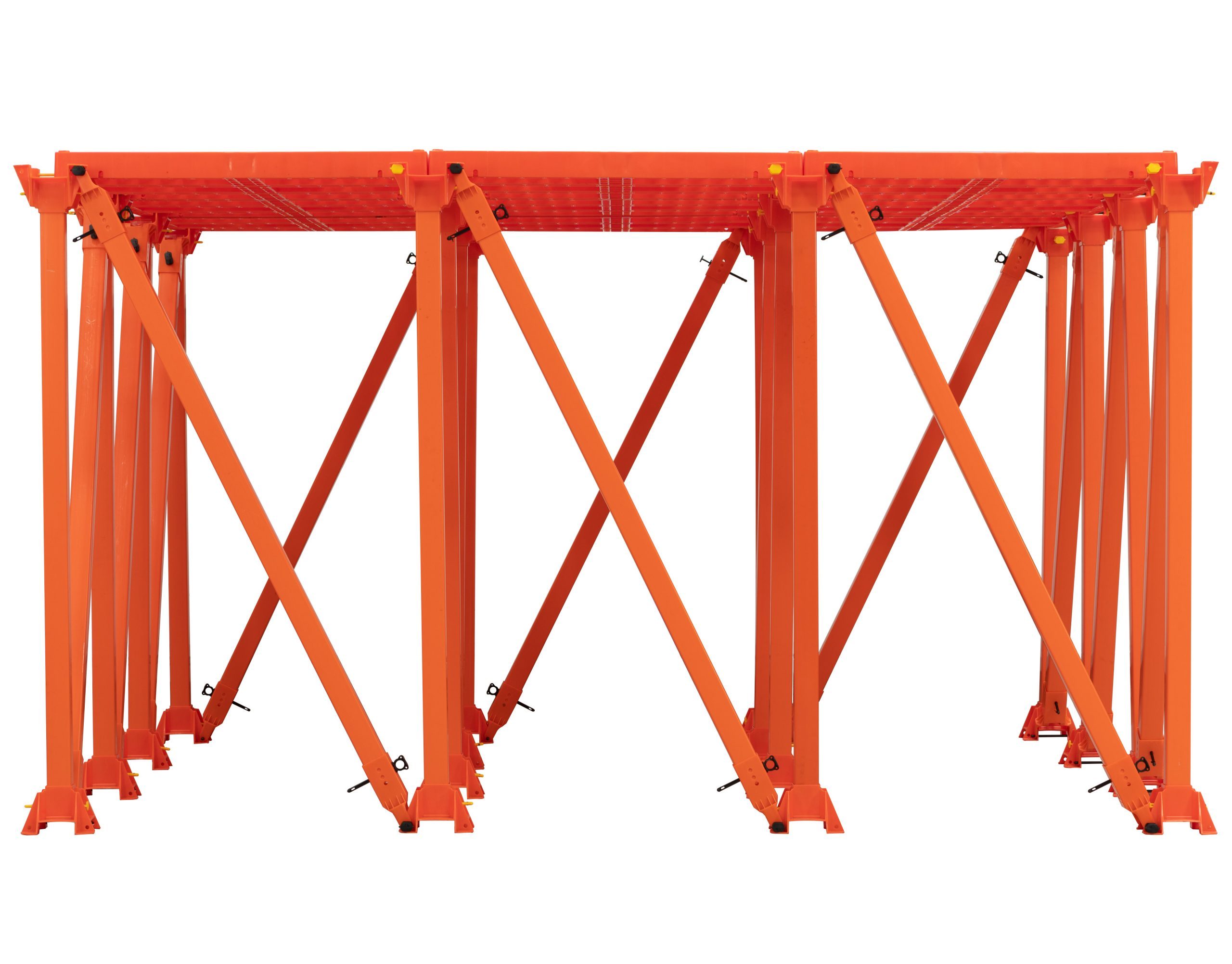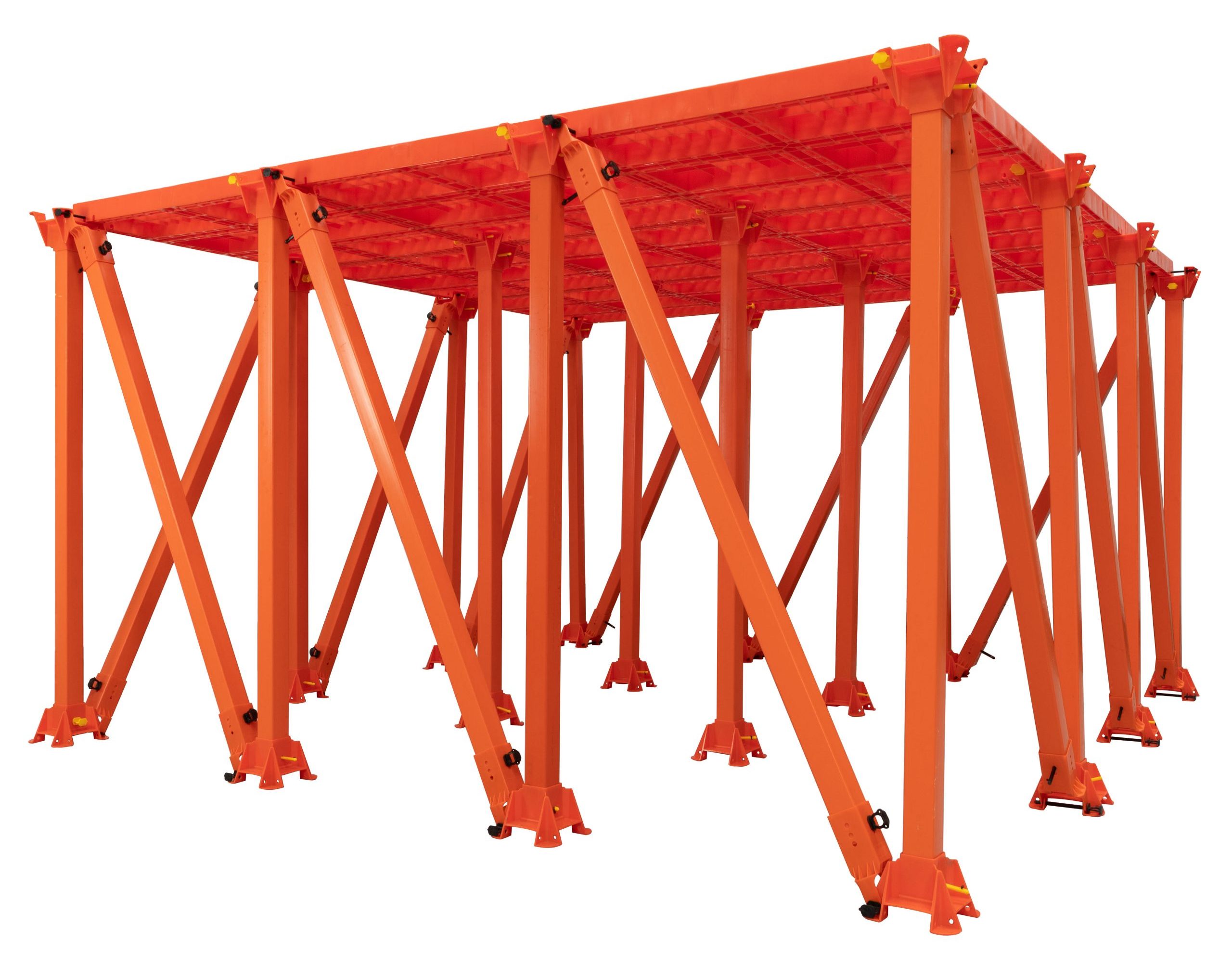 Watch our free standing system
Transform the G&M Safe Deck into a freestanding platform
In response to valued feedback from G&M Safe Deck customers, we researched and developed the UK's only plastic safe deck that can be quickly and easily modified using one component to make it freestanding. This means that our safe deck system can be freestanding without the need for a supporting structure to contain the deck.
Find out more about our safe deck system here.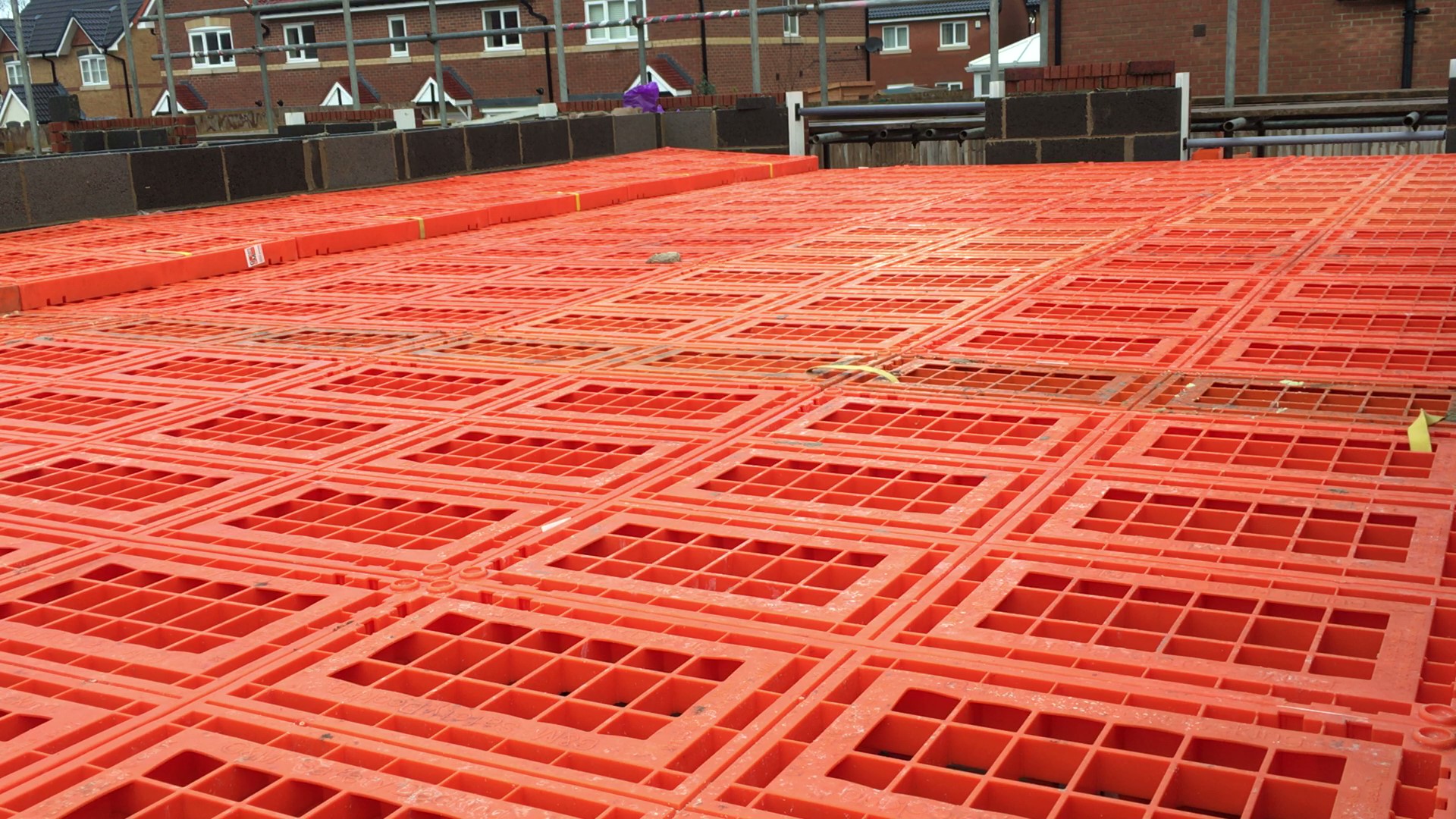 The component fits on to either end of the safe deck leg tube to form a brace. This brace connects the base plate to the head plate across two panels, forming two triangle shapes and therefore making the structure exceptionally ridged.
Unique and Innovative Design
No need for structure to contain the safe deck
Structure can be built around the deck
Tube and edge protection can be easily fitted
Tested by UKAS to withstand loads of 2kN
Boasts a non-slip surface
Resistant to chemicals and UV
Lightweight for ease of transportation and installation
Wide range of  Applications
By integrating this single component with the G&M Safe Deck system to make it freestanding, it can be used for a wide range of construction and leisure applications, including:
Standalone working platforms
Elevated temporary walkways
Temporary access for wagon loading/off-loading
Void infills
Event staging