Modular Access Platform Safety System
Stairwell Void Cover And Hatch
Quick and easy to install
Unique Patented flush fitting design and telescopic joists
Rigorously tested for loads up to 2.5kN/m2
Fast, reliable nationwide delivery
Strong, Stable Platform over Stair Voids
The G & M M.A.P Safety System is a modular access platform designed to offer a flush cover platform over various size voids to prevent falls whilst providing full or partial access for operatives and materials.
Suitable for use in a wide range of construction environments.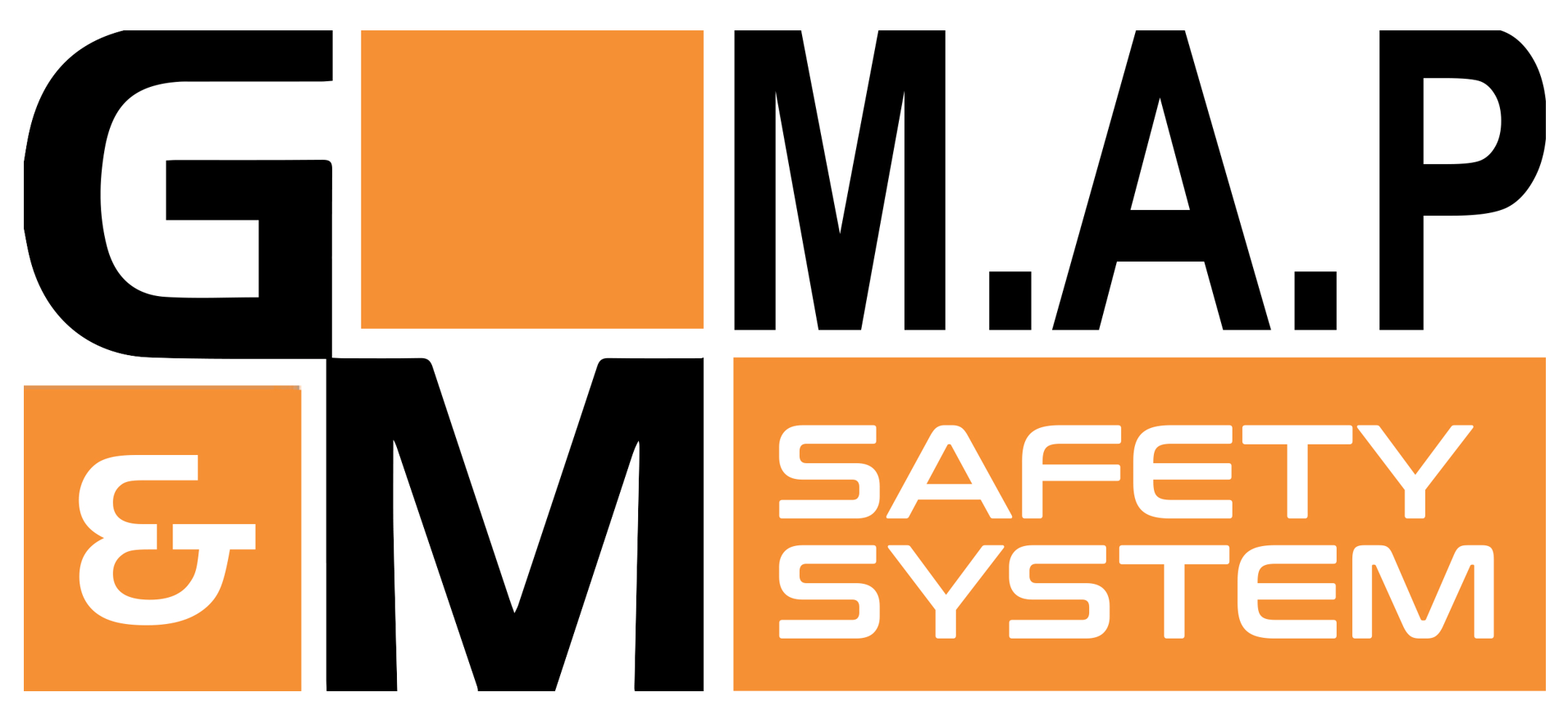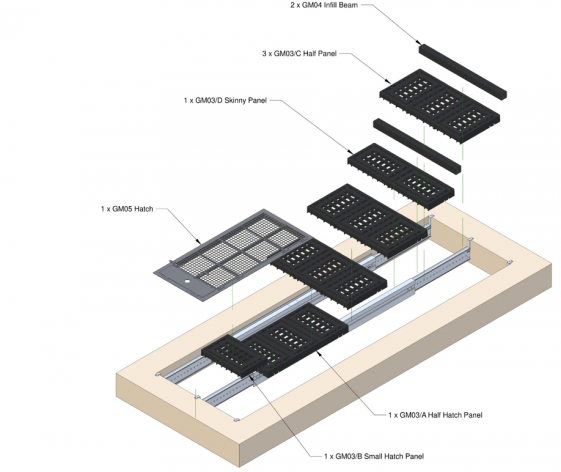 Unique and Innovative Design 
Researched and developed by The G&M Group, The M.A.P Safety System boasts  a range of unique design features, including:
Flush fitting design mitigating risk of trip hazards
Unique Patent telescopic joists that are fixed in place to support the panels
Secure fixings to prevent accidental dislodgement or removal
Lightweight modular design for quick and easy installation
Highly versatile safety solution
The system can be used in stairwells ranging from 2 – 4 meters in length and of any width. It is also suitable for use in L-shaped stairwells. Openings next to party walls are no problem and the System allows full or partial access for both operatives and materials.
The M.A.P Safety System is installed at the earliest stages of construction; directly after the joists or other load bearing members have been fitted. What's more, our system can be used in conjunction with ladders or temporary stairs.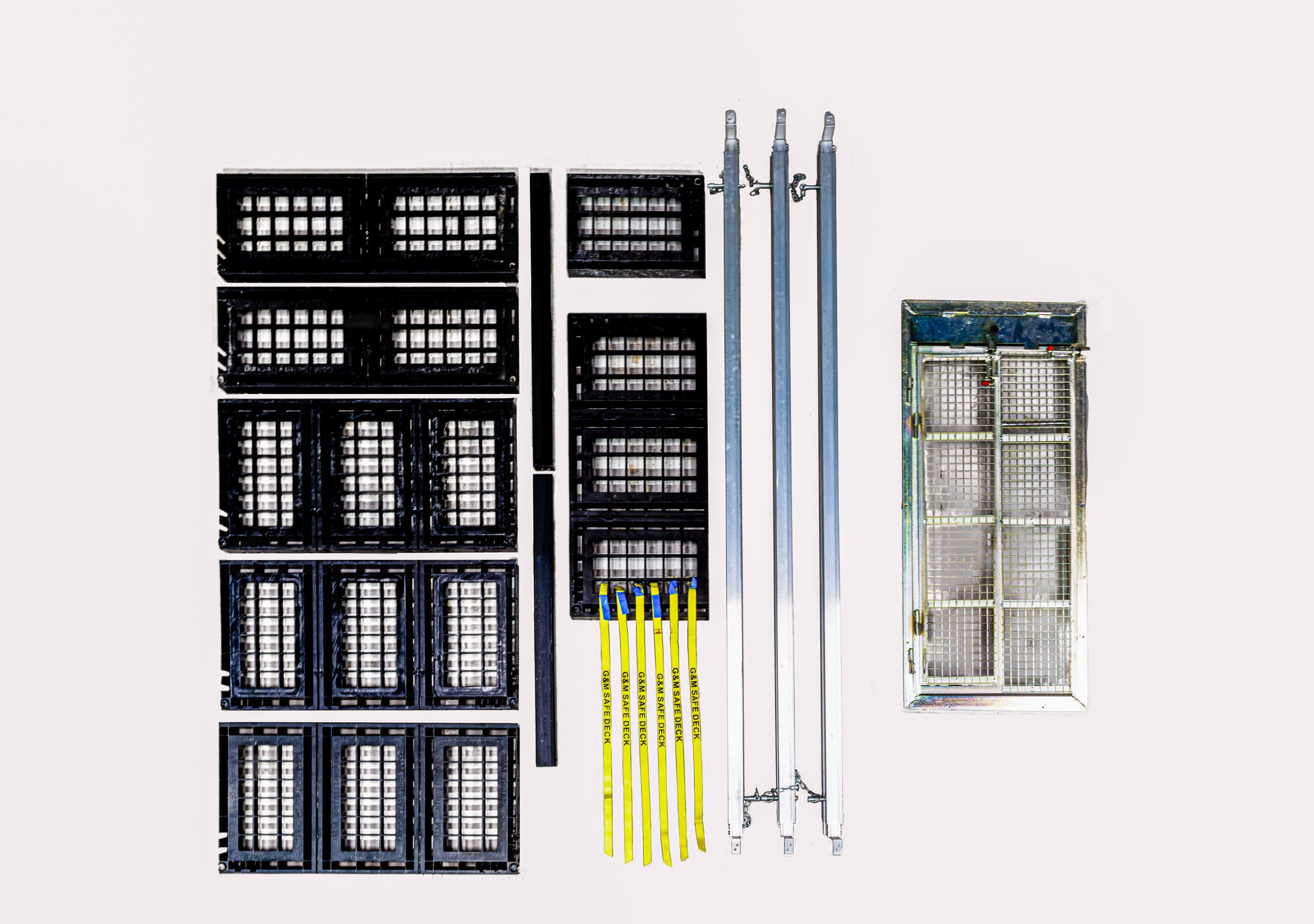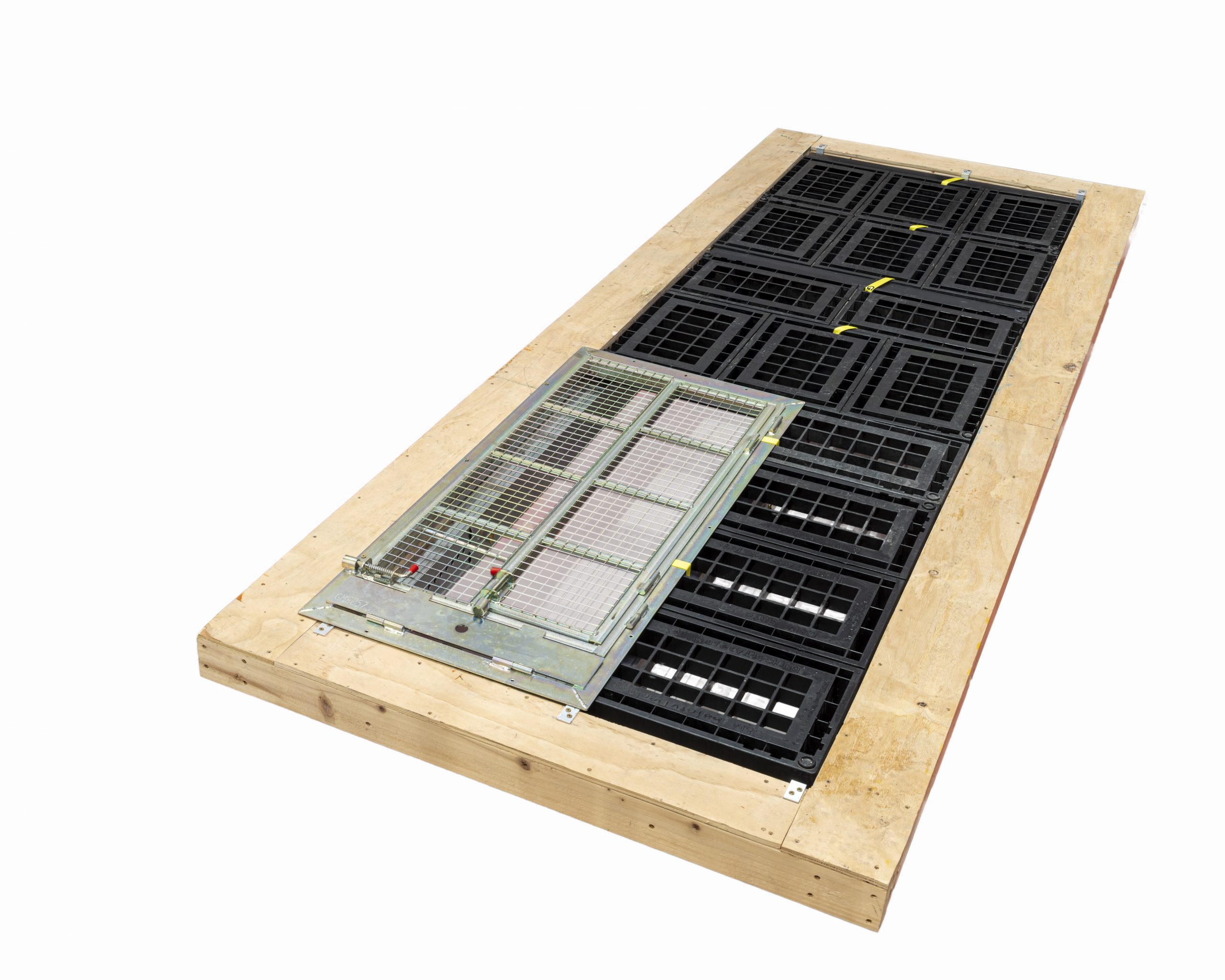 If you're looking for a stairwell hatch that is quick and easy to install, The M.A.P Safety System is the perfect choice.
It's lightweight, modular design means that it can be installed with ease by one person in approximately 10 minutes making it much more cost-effective compared to installing sacrificial joists and flooring over stairwell voids.
The UK manufactured G&M stairwell hatch has undergone rigorous testing by Lucidean testing house and exceeds Health & Safety Executive standards.
The M.A.P Safety System can be loaded to a maximum of 2.5kN/m2.