Training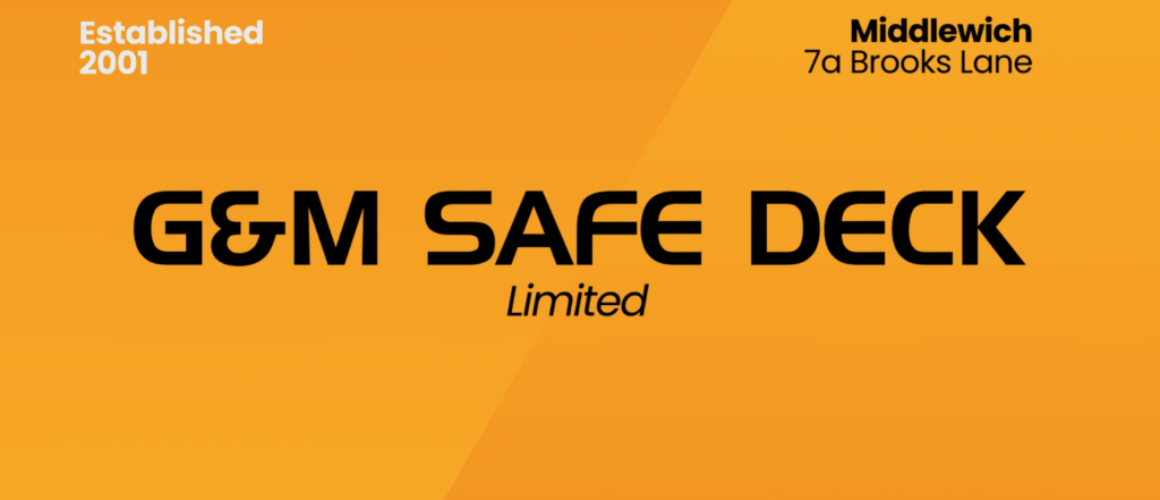 News
Training
Delivered by G&M Safety Netting Ltd. Focuses on crash deck inspection and management. Platform Decking is provided by Scaffold Installers and FASET Members. G&M Safe Deck and other Systems are covered within the course. Consequently, the system components are covered by the syllabus as well as limitations and temporary works.
Platform Decking or Crash Decks as they are more popularly known are fast becoming the most popular way of providing access to work at height. As a result roofers, bricklayers and joiners utilise these systems to work safely at height. Consequently, this FASET course covers the inspection planning, management and practical issues surrounding the correct use of crash deck's on site.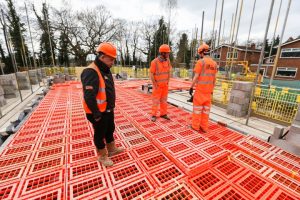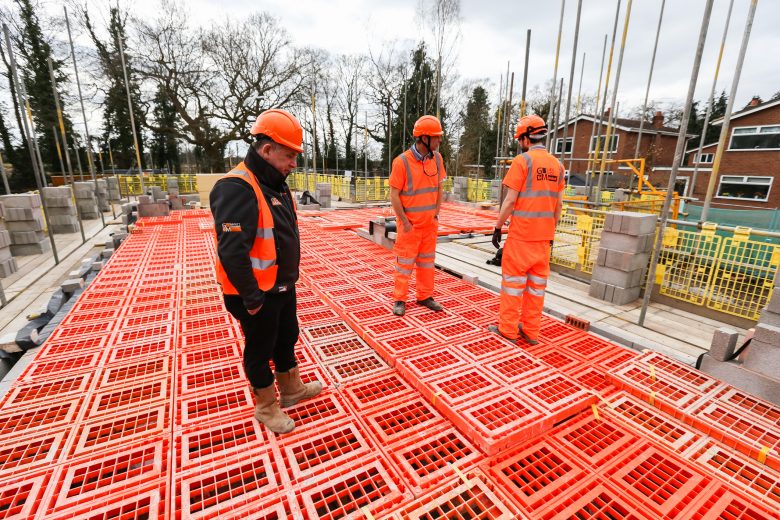 What do they do?
Platform Decking systems form a safe working platform and fall prevention system. These systems are primarily used in the house building sector. Historically contractors have relied on soft landing systems to protect their workers. This has led to house builders using, by default, systems that allow a fall to happen. The work at height regs have always required that falls be prevented where possible in preference to the use of fall arrest systems. Consequently systems that allow a fall to happen sit further down the hierarchy of control measures than platform decking systems do. As a result increasing numbers of house builders have altered their practice and moved over to crash deck systems.
Job Roles that benefit from Crash deck Inspection training
This course is for site/project managers, supervisors, health & safety professionals, principal designers and Temporary Works Coordinators / Supervisors / Designers.
Crash Deck inspection course – Learning Outcomes
At the end of the course. Candidates will know how to plan for and manage the safe installation of platform decking. Subsequently, they will understand what to expect from a contractor before work starts. As a result they will be able to identify competence, faults, resultant issues and specify remedial solutions.
Crash Deck Inspection – Why & When
Inspection of working platforms is a statutory requirement of the WAH regs. It is a clients responsibility to inspect at regular intervals. Consequently competent inspection must take place.
Platform Decking Systems are safety critical. So those persons who control work above these systems need to be able to inspect. This is so they will know if the crash deck is safe to access or not, both prior to and following handover. As a result, competence in inspection is a key aspect of using crash deck system.
Crash Deck inspection – When?
Every 7 days
After adverse weather conditions
At handover
After any alterations (New Handover)
After any circumstances that may render the system unfit for continued use (Falls of persons, debris, materials etc)
For more information or to book a course. Contact us.
News
Training
House builders, Insist on the FASET Platform Decking CSCS Card
Access Platform Decking Systems have become more widely used in the House Building Industry. As a result, It made sense for the Platform Decking industry to look to become recognised and regulated by a trade association.
Why bother with a Platform Decking CSCS Card?
In an Industry where the Health and Safety of operatives is paramount. The Site Manager has to be sure the contractors being used to install Platform Decking are competent. The CSCS Card scheme provides the Site Manager with quantifiable proof of training and assessment. Therefore, the construction industry as a whole benefits. Operatives & employers also benefit from holding the Platform Decking CSCS Card. Especially relevant is the fact that they have a recognised trade occupation within the CSCS card scheme.
G&M Safe Deck Ltd has been involved in a committee and working group setup by FASET, the Temporary Safety Systems & Safety Netting trade association. The goal of this committee was to bring the major manufacturers of Platform Decking Systems to the table.  FASET tasked the committee with designing a standardised training scheme and best practice guide. As a result, the committee has set the standard for Platform Decking nationwide.
Why Platform Decking, Won't Bean Bags do?
The health & safety of operatives, visitors and the public is a primary concern for Principal Contractors as well as Employers and Clients. Platform Decking provides the user with an effective method of fall prevention. The Work at Height Regulations 2005 require that work at height is avoided so far as is reasonably practicable. Where work at height cannot be avoided he regulation requires that the fall be prevented, If the fall cannot be prevented then the distance and consequences of the fall must be reduced to an acceptable level.
Consequently, those who are responsible for controlling work at height must look to prevent the fall where ever possible. Consequently, in the eyes of the HSE, it is preferable to prevent using collective equipment. That is what Platform Decking does, as well as provide a safe working platform. As is visible in the picture Platform Decking sits as close to the top of the hierarchy of control measures as it is possible to be without avoiding work at height altogether.
How do I get a Platform Decking CSCS Card?
The first step is to contact the manufacturer of the Platform Decking System that you are using. They must be members the trade association FASET to be a part of the scheme. The would be Platform Installers must then attend the FASET Platform Installers Course. Following training and assessment the successful Learner will be able to apply for the FASET Platform Installer CSCS Card. Consequently they will be able to prove their competence in Platform Decking Installation. 
For more information or to book a course for your operatives. Contact us.