New Products
News
Safe Deck Hatch
Leading construction industry work at height safety training and temporary safety systems brand, G&M Group have created a brand new stairwell void cover and hatch system –MAP Modular Access Platform Safety System – in response to a series of costly industry accidents.
The all-new G&M MAP – Modular Access Platform – Safety System
Has been specifically designed for use in stair voids in residential and commercial construction projects; to avoid further injury and loss of life caused by a series of serious accidents in recent years.
Accident example:
In 2018, three bricklayers fell 2.5m onto a concrete floor, as a temporary stairwell cover gave way, leading to life changing injuries for all three and a £213,332 fine for a leading house builder. The HSE reported that the site did not have a robust enough system in place to ensure the temporary stairwell cover was clearly identified as a temporary working platform.
This is just one of several high personal and financial cost incidents in the UK construction scene alone, resulting in life changing work at height injuries and potentially even death.
And after a near miss on one of the housing sites involving their own operatives over a stairwell void, safety-driven work at height providing family firm, G&M, said enough was enough.
They have now used their product development skills – famous for bringing the market-leading G&M Safe Deck working platform and other top temporary safety systems to the market – to develop the all new G&M MAP Safety System.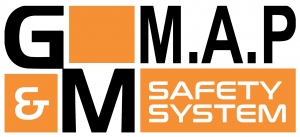 G&M M.A.P Safety System:
Designed to be a safe, strong and stable platform over stair voids, the new G&M MAP System offers:
A unique flush fitting design, removing the tripping hazard caused with other stairwell covers that sit on top of the opening.
Savings on the waste and cost of installing sacrificial joists and flooring over stairwell openings.
A robust system that can be loaded to 2.0kN/m2.
Telescopic Joists: Typically three telescopic beams are screwed in place to support the decking panels. This ensures that the platform is securely fitted and level with the floor.
Use in a wide range of stairwell sizes from between 2-4m long and between any width. It is also suitable for use in L shaped stairwells and openings next to party walls are no problem as the system is recessed into the stairwell void.
Ability to be fixed in place to prevent accidental dislodgement or removal.
Easy installation – by one man in as little as 10 mins – within manual handling regulations.
An incorporated access hatch within the system – allowing all trades to access floors and allowing materials to be passed up with safety and ease.
The G&M MAP Safety System can be installed at the earliest stages of construction – directly after the joists and other load bearing members have been installed – and can then be used in conjunction with ladders or other temporary access stairs systems.
Additionally, access hatches in the platform can be configured as required to allow full or partial access for operative and materials, working alongside another key safety system product; G&M Safety Decking Hatch. And additional platform panels can also be easily removed to accommodate access for larger or irregularly shaped equipment or materials.
And the new, lightweight, modular G&M MAP Safety System offers incredible versatility, making it suitable for use and re-use on wide range of construction projects.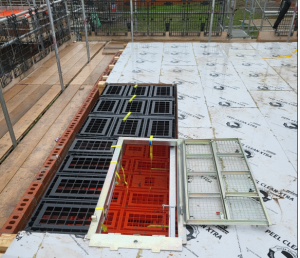 G&M Group Managing Director, Mark Pickles said:
"The MAP Safety System has been born out of an urgent need to stop accidents and injuries occurring on construction site temporary stairwells. People are going to be losing their lives and are already suffering horrible, life affecting injuries from unnecessary falls from height on building sites."
"Even with all our decades of safety training and highly skilled operatives, we came close to having an accident on a site recently – so something had to be done."
"The answer was to use our safety and construction know-how combined with our expertise in manufacturing temporary safety systems for work at height – creating a perfectly designed product to eliminate the risk of falling through a stairwell void."
"G&M MAP System is the only multi configurable system that can be installed flush in to the stairwell void eliminating the use of sacrificial joist and beams. The standard telescopic beams can be installed into any sized void from 2.2-3.4m – by just one operative. And the G&M boards are then placed onto the beam flush to the floor eliminating any trip hazard and enabling any decking system to be installed on top. It's a brilliantly safe design that is cost-effective and easy to install."
"Other hatch system products are available on the market for this fall from height issue, but G&M's system is stronger, safer and more advanced, needs no back prop for strength or board spacers for unevenness (as G&M system is more robust and sits flush to the floor) and has the highest load class. And crucially, rival systems sit between 50 and 70mm above the floor height, causing trip hazards – the main cause of accidents and injuries in scaffolding and work at height."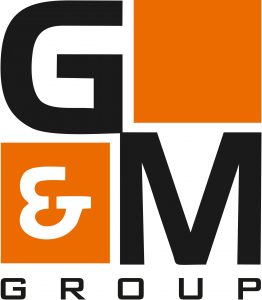 The G&M Group is a family run business that has supplied the construction industry with a wide range of fall arrest systems and products since 2001 under the trusted names of G&M Safety Netting Ltd and G&M Safe Deck to ensure your site personnel are safe from the start of the job until completion.
Passionate about safety, they introduced G&M Safe Deck to the construction industry in 2011, the original orange system, and it has since earned the reputation for being the strongest and most versatile product on the market. With our head office in Cheshire and a depot in Manchester and Coventry we are ideally located to provide a cost-effective nationwide service.
FASET-approved training centre in Cheshire available to book for a wide range of courses.
Visit: https://gmsafetynetting.co.uk & https://gmsafedeck.com
Request a quote
For technical enquiries or to request a quotation, contact a member of our sales team on 01606 834 630 or office@gmsafedeck.co.uk. Bulk discounts are available.